TENEMOS NUEVO ÁLBUM INÉDITO DE DAVID BOWIE: 'SOMETHING IN THE AIR (LIVE IN PARIS 99)'
Escrito por Admin2 el agosto 14, 2020
El recuerdo de una noche muy especial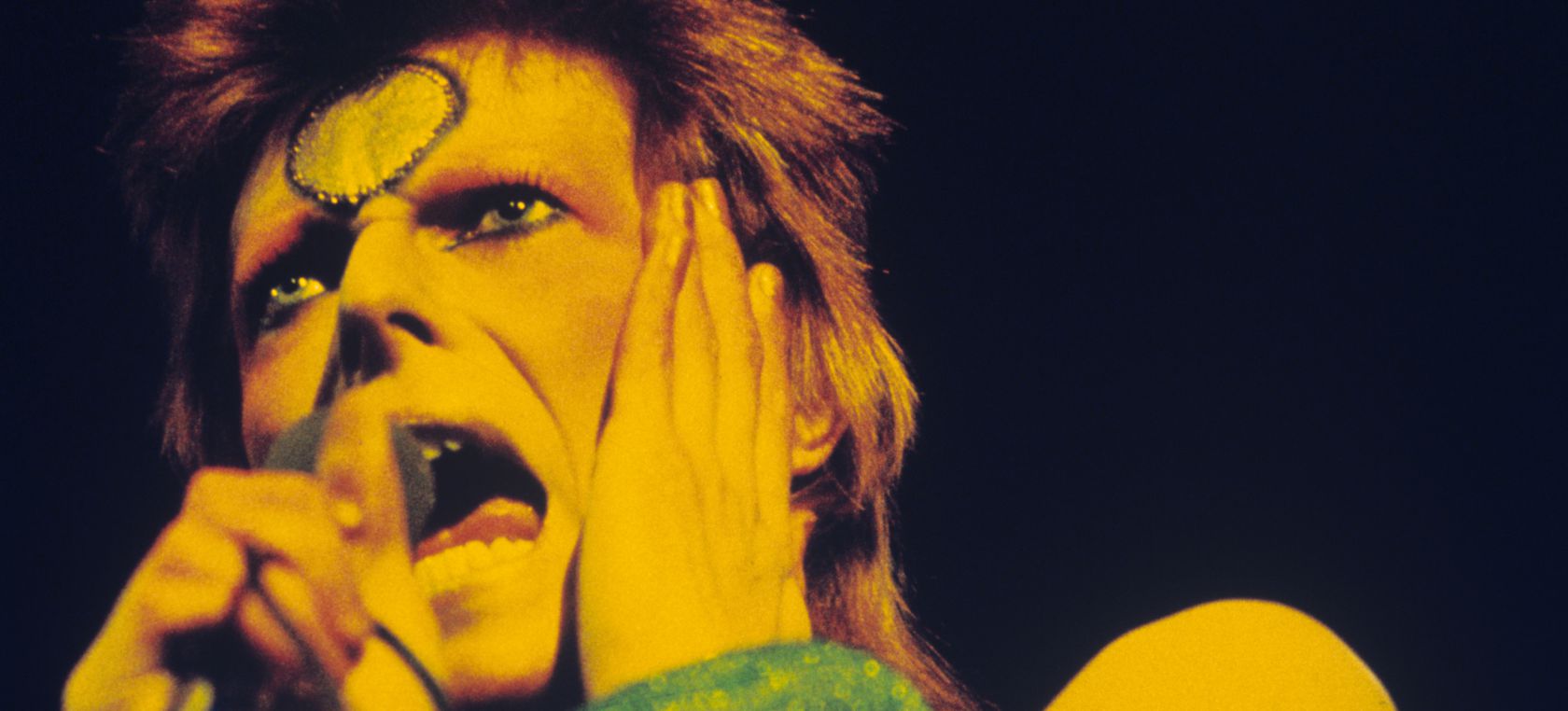 David Bowie sigue estando muy presente en muchos hogares y es que este icónico artista perdura y perdurará en el tiempo debido a unas canciones atemporales que definen no sólo un estilo musical sino también una estética que nunca deja de ser tendencia.
Sus seguidores están de enhorabuena porque este 14 de agosto tendrán nuevo álbum de esta leyenda que falleció hace ya más de cuatro años. Se trata de un trabajo inédito grabado en directo que llevará por título Something in the air (Live in Paris 99) y que estará disponible en plataformas de stremaing esta misma semana. El tercero de una serie de tres lanzamientos digitales en vivo de David Bowie de los años 90.
Un concierto grabado el 14 de octubre de 1999 en The Elysée Montmartre, en París. Contendrá 15 temas, 12 de ellos grabaciones inéditas y otros 3 que fueron utilizados como caras B para singles de su álbum Hours.
El día de aquel concierto fue especial porque fue recibió el Commandeurs of the Ordre des Arts et des Lettres, el premio honorífico más importante que Francia puede otorgar en artes escénicas.
Fue uno de los siete conciertos que el Duque blanco realizó como parte de la promoción de su álbum Hours. Una serie limitada de actuaciones especiales para la que Bowie elaboró un repertorio muy cuidado que hiciese que estos conciertos fueran memorables.
Incluye, por ejemplo, Can't help thinking about me que se publicó por primera vez en 1966 y que no volvió a interpretar en vivo durante más de 30 años. 23 años hacía, también, que no les escuchábamos cantar en directo Word on a wing. Y así una buena colección de canciones que no habían sonado durante un largo período de tiempo.
La que da título al álbum fue una canción que interpretó por primera vez en este concierto que contó con un track list de lujo que ahora podemos rememorar.
TRACK LIST DE 'SOMETHING IN THE AIR (LIVE AT PARIS 1999)'
Life On Mars? (David Bowie)
Thursday's Child (David Bowie/Reeves Gabrels)
Something In The Air (David Bowie/Reeves Gabrels)
Word On A Wing (David Bowie)
Can't Help Thinking About Me (David Bowie)
China Girl (David Bowie/Iggy Pop)
Always Crashing In The Same Car (David Bowie)
Survive (David Bowie/Reeves Gabrels)
Drive-In Saturday (David Bowie)
Changes (David Bowie)
Seven (David Bowie/Reeves Gabrels)
Repetition (David Bowie)
I Can't Read (David Bowie/Reeves Gabrels)
The Pretty Things Are Going To Hell (David Bowie/Reeves Gabrels)
Rebel Rebel (David Bowie)
---
Opiniones
---